Green Drinks in Reykjavík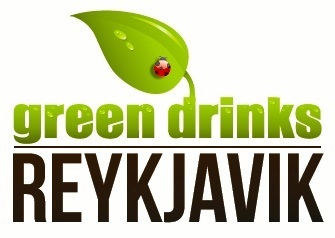 Once a month, in over 500 cities around the world, "Green Drinks" are held as a social event for people interested in or working with sustainable development issues (environmental, social and economic) to get together to talk, mingle and network.
Green Drinks is starting in Reykjavik on Wednesday, October 20th 2010 and will be held on every third Wednesday of the month. The meeting venue will be coffeehouse C is for Cookie at Týsgata 8 and the meeting time is from 18.30. Anyone interested or working with social or sustainability issues is welcome, the meetings are informal and held for fun, inspiration, and raising awareness about sustainability in Reykjavik. Welcome!
View Green Drinks Reykjavík's facebookasite.
Contact: greendrinks.reykjavik@gmail.com.
Birt:
Oct. 20, 2010
Tilvitnun:
Guðrún Arndís Tryggvadóttir "Boðað til grænnar samdrykkju - Green Drinks Reykjavík", Náttúran.is: Oct. 20, 2010 URL: http://natturan.is/d/2010/10/20/bodad-til-graennar-samdrykkju/ [Skoðað:Oct. 7, 2022]
Efni má nota eða vitna í samkvæmt almennum venjum sé heimilda getið með slóð eða fullri tilvitnun hér að ofan.